James Bond star Daniel Craig says that Rian Johnson's Knives Out 2 is a very different film from the original murder mystery. Following his controversial Star Wars sequel film The Last Jedi, Johnson returned to a concept he had first conceived in 2005 and had initially been planning filming after wrapping production on 2012's Looper. However, Johnson's involvement in the Star Wars sequel could not finish the screenplay until 2017.
The first Knives Out earned over $311 million at the worldwide box office. It was loved by both audiences and critics for its clever plot and fresh take on the murder-mystery genre. With the original's success, Netflix purchased the rights for two additional sequels in a massive $400 million deal. Although the title of the sequel has not been decided yet, filming officially ended in September.
Recently Craig has spoken to Empire about his time as James Bond coming to an end and his future in the role of Johnson's master detective. He confirmed that the sequel's production ended "literally weeks ago," and said that the new film is "very different" from the original. Full quote about the sequel is below:
I'm so lucky to have Rian in my life. He's such a great writer. That script arrived, and I was literally like, 'Are you kidding me?' I couldn't believe that he wanted me to play it. I was going, 'It says Southern accent you went here. Really?' And he's like, 'Yeah?'

We've just finished the second one, literally weeks ago. They've just wrapped up in Serbia. Dare I say it's better? We'll see. I don't want to tempt fate. It's different, and that's the amazing thing. It's still a Benoit Blanc mystery, but it's very different. I'm very excited about it.
Like Agatha Christie's Poirot, the sequel will feature a whole new mystery with another all-star cast all playing potential murder suspects. The sequel will feature stars like Edward Norton, Kate Hudson, Dave Bautista, Ethan Hawke, Kathryn Hahn, Jessica Henwick, and Madelyn Cline, this latest sequel promises a highly talented cast who have the necessary star power to rival the original. With a new murder to solve, it is unlikely that the Thrombey family from the first film will play any role in the latest mystery whatsoever.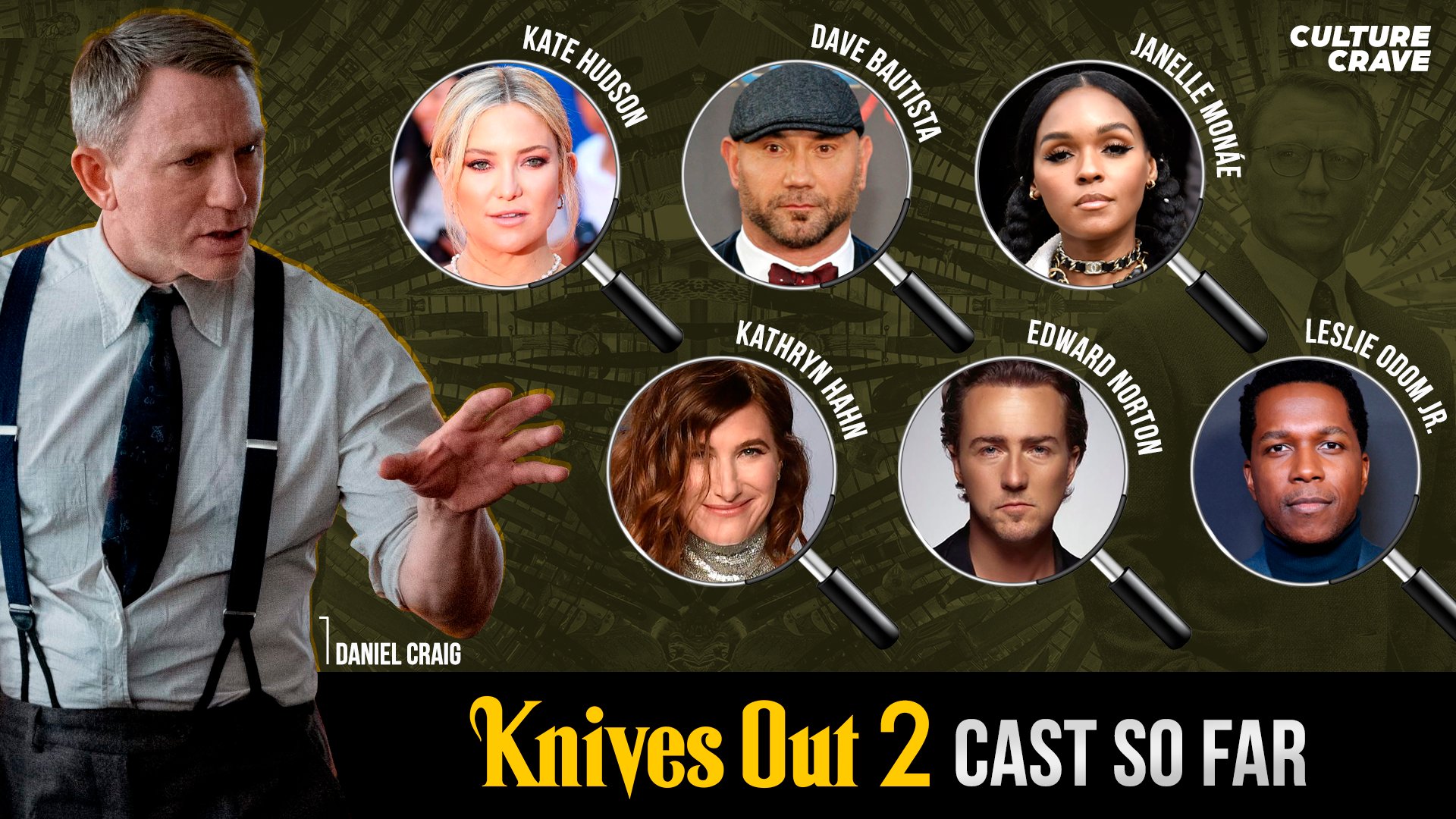 Daniel Craig is not the only one who praises Johnson's strength as a writer and sees the endless potential of Benoit Blanc as a character. Netflix shelled out the big bucks to bring the sequels directly to its streaming platform. Fans are very excited to see what twisted homicide awaits the brilliant detective. There is still no official release date for Knives Out 2. The movie is expected to hit Netflix sometime in 2022.